WHO WANNA GO WITH ME.??
SPEND DA WHOLE DAY LOL =P
Pada :

22 Oktober 2011
9.00 am till 3.00 pm
Pada :

22 Oktober 2011
3.00 pm till 12.00 am
#OctTwtFest
ni lah event yang akan mengumpulkan seramai 2000++ orang yang ada Twitter dalam SATU tempat di masa yang SAMA! 2000 lebih kot! ramai kannnn? its gonna be ohsem guys! trust me! kalau nak tahu lebih lagi nah baca dekat official site #OctTwtFest ni
http://octtwtfest.wordpress.com/
#OctTwtFest ni akan diadakan di :

DiGi Telecommunications Sdn Bhd,
Lot 10, Jalan Delima 1/1
Subang Hi-Tech Industrial Park
40000, Shah Alam, Selangor Darul Ehsan
GPS: 3.0689098253134692, 101.56967639923096
Kalau pergi nak buat apa?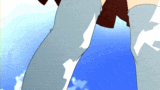 INFO from
http://crayzeebaybiey.blogspot.com/2011/10/ada-twitter-jom-join-octtwtfest.html
.